Frequently Asked Questions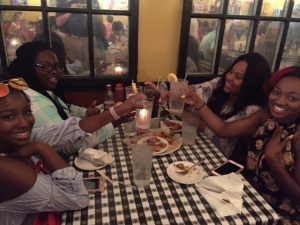 What is the Grove Scholars Program?
The Grove Scholars Program is a growing academic program for Ole Miss Opportunity Scholars in STEM majors. We seek to build a community of dedicated students who will push themselves and one another towards success. Our ultimate goal is to produce graduates ready to step into careers within the STEM fields. The Grove Scholars Program is currently entering its 3rd year and continues to grow year by year.
How will it help me as a student?
Grove Scholars provides students with a supportive community of peers with similar academic interests. We offer students opportunities for intensive mentoring, tutoring, and career exploration throughout the school year. Another benefit is our summer program for incoming first-year students. Most students experience a significant "culture shock" when arriving at college for their first year. Being on campus this summer with support from staff and a group of highly motivated peers will facilitate this transition and help you become comfortable at Ole Miss before the larger wave of students arrive in August for the fall semester. You will also take 2 college courses over the summer, allowing you to enter the fall ahead of schedule.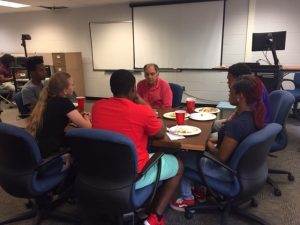 What is the summer program like? What will my daily schedule look like?
The 4-week program (July – Second Summer Session) gives students the opportunity to get a head start on their college education. All students will take 2 classes over these 4 weeks, including Chemistry 101 and a 2nd class to be chosen with your advisor. Students must also attend mandatory study hours during the week and other activities including speakers, discussions, and trips designed to help them acclimate to the University of Mississippi and begin the career exploration process. Students will have weekends off with the exception of one Saturday field trip.
What is the cost of attending the summer program and how do I sign up?
For students who qualify, the Grove Scholars Program is FREE. In order to cover the cost of tuition, housing, meals, and books for the summer, students must register for JumpStart, the University's summer program for incoming first-year students. You must also apply for financial aid for the summer term. After your summer aid is credited to your account, the Grove Scholars Program will cover the gap in funding for your summer expenses.
Have other questions about the Grove Scholars Program? Contact our Director:
Gray Flora IV
Grove Scholars Director
egflora@olemiss.edu
(662) 915-3410